Easter 2022 - egg hunt
2022-04-14
Easter is coming soon, and on this occasion, from Friday to Monday inclusive (15-18.04) there will be events, including brand new - Egg Hunt.
Egg Hunt is a new event during which the barman in the tavern will have various tasks for you to complete, and as a reward you will be able to grab eggs of pets not yet owned and fruits. This event works similarly to the Summer Collectifun.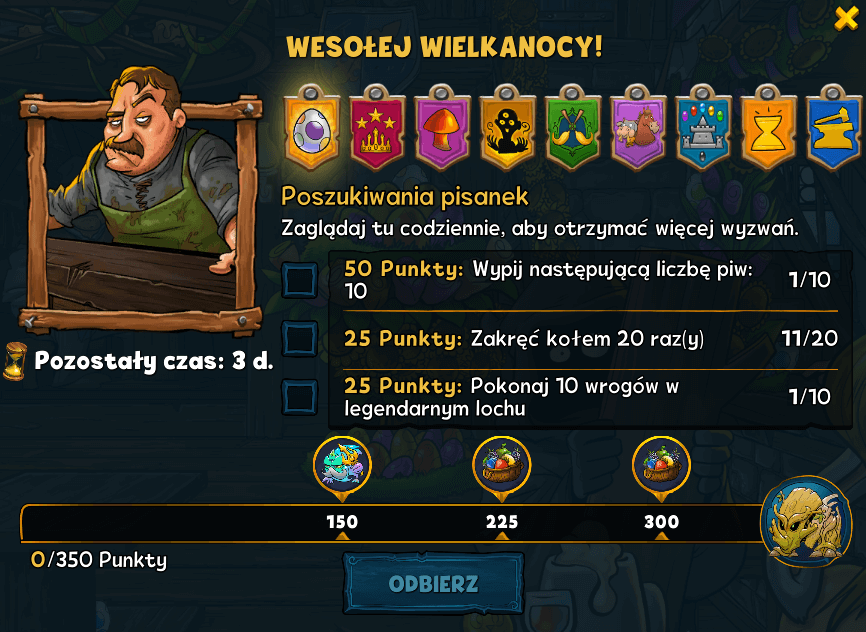 Below is a list of other events active from Friday to Monday inclusive:
Forge Frenzy Festival
metal and arcane splinters can be found during quests
15 instead of 5 dismantle points
2x arcane splinters from gambler
2x arcane splinters from Wheel of Fortune
Sands of Time Special
10x hourglasses in Magic Shop
2x hourglasses from gambler
hourglasses can be found during quests in sand locations
Exceptional XP Event
2x XP for quests
2x XP for daily missions
2x XP for Arena fights
2x XP from the academy in Fortress
2x XP frome the Wheel of Fortune
pet - Luchtablong can be found during event
Tidy Toilet Time
2x mana for throwing an item in the toilet
pet Mantiflame can be found during event
Crazy Mushroom Harvest
20% more mushrooms at dealer
greater chance for finding mushrooms during quests
Fantastic Fortress Festivity
wood and stone can be found during quests
only biggest gems in gem mine
2x faster recruiting units in fortress
2x wood and stone from Wheel of Fortune
2x wood and stone from gambler
Assembly of Awesome Animals
3x fruits from quests
3x fruits from pet fights
each pet can be fed 9 times per day
faster quests with premium mounts (quest time reduced by 0:30, 1:00, 1:30 for mounts -20%, -30%, -50%)
3x fruits fro Wheel of Fortune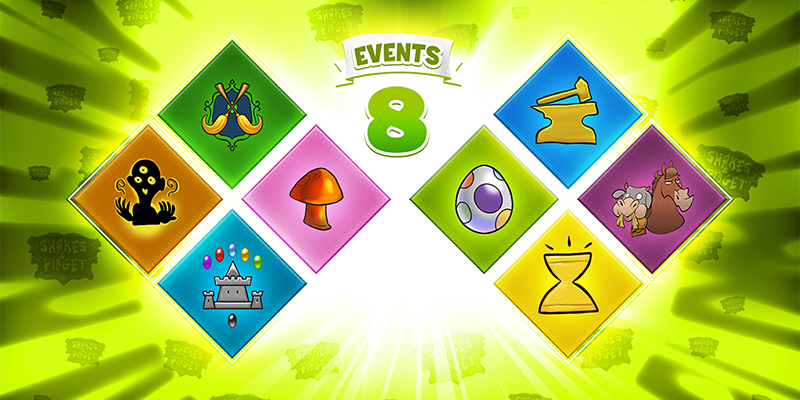 During Easter (15-18.04) you will have occasion to catch rare pet Forror.
For those who are collecting Easter epics - you can find those until wednesday (20.04) inclusive.
Also remember that Legendary Dungeon closes its gates on monday!
Happy Easter!